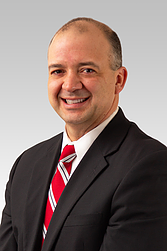 First, on behalf of the team at ZHF Consulting, thank you for the opportunity to represent NAIFA-Ohio before the General Assembly and the Ohio Department of Insurance. It is our honor to be tasked with promoting the work of NAIFA-Ohio members and make sure decision makers in state government know about the positive impact the men and women of NAIFA-Ohio make on their communities.
The 134th General Assembly is off and running, with committee assignments made and hearings underway. The big ticket items in the first six months of each two year session are always the various budgets (Transportation, Workers' Compensation, Industrial Commission, and most important, the Operating Budget) introduced by the Governor, passed by the General Assembly, and signed into law by the Governor (subject to the Governor's line-item veto powers). In addition to the budgets that are overseen by the House and Senate Finance committees, and the House's Finance subcommittees, work begins on other bills assigned to committees, including the House and Senate Insurance committees.
This session, the House Insurance Committee is chaired by a familiar face, Rep. Tom Brinkman (R-Mt. Lookout). Chairman Brinkman has served as chair for multiple terms and is considered a friend to those in the insurance industry. Serving as Vice Chair is another familiar face, but in a different role. Brian Lampton, a former NAIFA-Ohio board member, is now Representative Brian Lampton, representing parts of Montgomery and Greene counties. Brian has owned and operated Lampton/Engle & Associates Insurance for over 30 years and is certainly no stranger to the issues that matter to our members. Those also serving on the committee include GOP representatives Rick Carfagna, Jon Cross, Bill Dean, Mark Fraizer, Kris Jordan, Jeff LaRe, Tom Patton, and Jason Stephens, as well as Democratic members Jessica Miranda (Ranking Minority Member), Kristin Boggs, Dontavius Jarrells, Bride Rose Sweeney, and Terrence Upchurch.
As in the House, the Senate Insurance Committee also includes veteran members, including Sen. Bob Hackett as Chairman, a native of London in Madison County who founded Central Ohio Financial Management Group LLC and has worked there for 26 years. Vice Chair of the committee is freshman senator Mark Romanchuk, who switched houses after serving as the State Representative from Richland County for four terms. Other members of the Senate Insurance Committee include GOP senators Andrew Brenner, Matt Dolan, President Pro Tempore Jay Hottinger, Stephen Huffman, Stephanie Kunze, George Lang, Tim Schaffer, and Steve Wilson. Representing the Democrats on the committee are Hearcel Craig, Tina Maharath, and Cecil Thomas.
Ohio's reputation for being a conservative state not prone to making big changes in its regulation of insurance is well-deserved and based on history. However, Ohio did take a leadership role in recently enacting the NAIC model for best interest annuity rules. The rules adoption will assist consumers in making informed decisions regarding the purchase of an annuity. By becoming one of the first states to adopt this language, Ohio is once again asserting itself as a leader in the regulation of insurance and financial services products.
I am here to serve as a resource for NAIFA-Ohio members and to answer any questions you may have about the legislative process here in the Buckeye State. If you have any questions, please feel free to contact me via email. I look forward to building a strong relationship with NAIFA-Ohio for years to come.